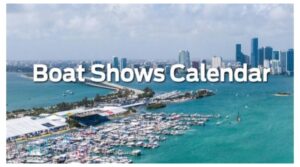 While we are all gearing up to place our boats in winter storage, one starts to wonder "Will there be boat shows this winter?"  To answer your question, at this time, YES.
One of our favorite places to see many shows at once are located at:https://www.discoverboating.com/boat-shows
Discover Boating does a great job of putting links in one place with up to date information.  So far, many of your favorite boat shows are scheduled.  However, there is a caveat.  They also say that as things get closer to time, they will update everyone based on local policies due to Covid-19.  Check back often to see the progress closer to the time.
Even without an In-person Boat Show, dealers are finding ways to show you their newest selections.  Look to your favorite boat show to go live and have virtual boat shows.  Where there is a will, there is a way!  We will update you with more information as it comes available.