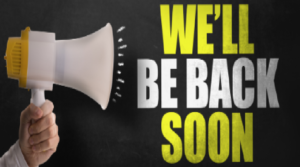 We recognize that with the constantly changing COVID-19 situation around the world, this is an unprecedented time for everyone. A time that, for many, is filled with uncertainty. This is an evolving situation, and we continue to stay informed with updates and guidelines issued by the CDC, Department of Health, and the State of Maryland. We are engaging in preparedness efforts and implementing best practices to protect the health of our employees.  We have made the decision to close our facility for two weeks starting Monday, March 30, 2020. We will reassess the situation on Friday, April 10.
All orders placed online during this time will experience delayed shipping as we are only bringing in a small crew 2 days per week to process all shipments.  Please do not expect any expedited shipping during this time. Please feel free to reach out if you have any questions or concerns.  We will have someone responding to all emails remotely beginning next week, Monday, March 30 thru Friday, April 10.
On behalf of the entire Venture Trailer's family, we want to thank you for your continued business. We will get through this unprecedented time together!